Accelerating Commercialization of Advanced Energy Efficient Windows
Clear, Energy Efficient Commercial Building Windows
Ubiquitous Energy, Inc.
Recipient
Redwood City, CA
Recipient Location
Project Update
In 2021, the project team refined another generation of 14" x 20" pilot prototype samples, doubling the renewable energy generation output compared to the previous generation of samples. The team also improved manufacturing materials and the window seal quality to address issues that were observed from the previous generation samples' durability testing results. Lawrence Berkley National Laboratory installed these new prototype samples in a window façade at their facility and verified the improved renewable energy generation output from the samples. Additionally, the performance and durability of the new samples were tested for solar generation and energy efficiency by external certified laboratories, passing several standard industry window and solar tests. The project team is proceeding with product certification testing as a result of the project work showing promising results. In 2022, the team will conduct market feedback activities and develop the final report to conclude the project.
The Issue
Although premium low-E windows maximize the rejection of excessive heat from entering a building, it usually does so at an unwanted aesthetic tradeoff as seen in the windows having an undesired pink-purple color tint. Additionally, the solar heat being reflected back into the environment is not being captured as useful energy. To date, there is not a market ready window product that effectively prevents heat from entering the building through the windows, generates renewable energy, and is easily manufactured at an attractive price point.
Project Innovation
This project will scale Ubiquitous Energy's ClearView PowerTM technology to meet the size requirements and specifications needed for window production. ClearView PowerTM is a transparent solar coating that, when applied to glass, selectively absorbs and converts non-visible light to electricity while also blocking the infrared light that causes heat gains in buildings. As part of this project, Ubiquitous Energy will demonstrate that the solar coating application can be integrated into a standard glass manufacturing process.
Project Goals
Develop and test three generations of UE's window prototypes.
Conduct internal and external testing of the UE window prototypes.
Conduct advanced manufacturing R&D to produce UE window prototypes.
Project Benefits
The mass-market commercialization of clear windows that generate renewable energy and premium insulation will provide demonstrable improvements over existing low-E windows currently used in commercial buildings. This will allow California to better design and create zero net energy (ZNE) buildings to meet the state's energy efficiency goals. Furthermore, CVP's solar generating capabilities would broaden the application and generation of solar energy throughout California.
The increased insulation and electric generation will lower the operation costs of commercial buildings in California.
Key Project Members
Veeral Hardev
Director of Business Development
Miles Barr
CTO
Ubiquitous Energy
Subrecipients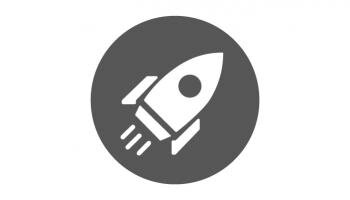 Lawrence Berkeley National Laboratory