Benefits and Challenges in Deployment of Low GWP A3 Refrigerants in Residential and Commercial Cooling Equipment
Aiding in the commercialization of cooling equipment with alternative low-GWP A3 refrigerants and help California to meet its statutory targets for 2030 and beyond.
Lawrence Berkeley National Laboratory
Recipient
Berkeley, CA
Recipient Location
Project Update
The project was completed in August 2021. This project focused on the potential climate benefits and costs of transitioning to propane refrigerant (aka "R-290") in small room air conditioning (AC) units, specifically window AC, packaged terminal AC/heat pumps (PTAC/PTHP), and mini-split heat pumps. It was found that window air conditioners with propane of less than 1-ton cooling capacity have the highest "market favorability" since they are self-contained units and can meet the refrigerant quantity limits per unit set by the EPA in 2015. Overall climate impact for a transition to all three types of air conditioning units in 2022-2051 is found to be from 15 to 66 million metric tons of GHG savings with a cost of saved CO2eq that ranges from $14.50 per ton of CO2eq saved to $44.50 per ton of CO2eq saved (net savings) depending on whether the baseline refrigerant is R-32 or R-410A and depending on the relative energy efficiency for R-290 units compared to baseline units. The final report is pending publication, and a link will be available once published.
The Issue
California has an aggressive target to phase down high global warming potential refrigerant greenhouse gas emissions by 40 percent by 2030 (SB 1383) from 2013 levels. This includes proposed regulations to ban refrigerants with a global warming potential (GWP) greater than 150 in non-residential refrigeration by 2022, and refrigerants with a GWP greater than 750 in commercial and residential air-conditioning by 2023. A3 refrigerants are a very low-GWP alternative, but in order to utilize them, some redesign and standards development are needed, as well as more well-developed installation, operation, and maintenance practices.
Project Innovation
This project developed test procedures and conducted testing for alternative refrigerants to assess flammability and to characterize energy savings. The recipient also developed a favorability index of end-use market segments and equipment types based on potential GHG savings and commercial adoption feasibility. Results were shared with the industry through public seminars, technical reports and journals, and conferences. The TAC included manufacturing, codes and standards, and policy entities to help guide the research.
Project Benefits
This project evaluated alternative, low global warming potential (GWP) refrigerants that will also result in increased energy efficiency of cooling equipment. This project identified current barriers and technical issues, and assess the potential for an expanded set of products which could use low GWP A3 refrigerants. The recipient (1) developed test procedures for alternative refrigerants for flammability and energy savings characterization and (2) developed a favorability index of end-use market segments and equipment types based on potential GHG savings impact and commercial feasibility and adoption. This can help equipment manufacturers with product development and adopt equipment with much lower lifetime GHG emissions. By transitioning to refrigerants with lower GWP, the state will see fewer GHG emissions from commercial and residential buildings over the next 10-30 years.
Environmental Sustainability
Transitioning to lower-GWP refrigerants for all product types by 2030 and 2050 could reduce refrigerant emissions and GHG down to an estimated 5 and 6 Mt CO2e, for the refrigeration and AC sector, respectively.
Key Project Members Subrecipients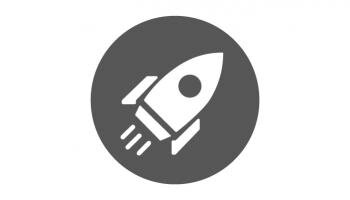 Oak Ridge National Laboratory