Building Energy Impact Analysis of Low Cost NanoEC Electrochromic Window Control Algorithm Optimization
Heliotrope Technologies, Inc.
Recipient
Alameda, CA
Recipient Location
Project Update
In 2020, this project installed a 4 x 2 wooden residential window demo wall to utilize as a testbed for continued development of its proprietary algorithm aimed at improving building energy consumption while maintaining occupant comfort. The 350mm x 500mm window size utilized for the demo wall represented a good approximation for the first field installation at Lawrence Berkeley National Lab (LBNL). The algorithm was tested and validated to meet target specifications. A full system design was completed and sent for production which included new control hardware, wiring, and user interface (wired & wireless). In 2021, the project team will integrate the Alpha system design into the upcoming field installation at LBNL.
The Issue
Lighting and thermal management each represent about 30% of the energy used within a commercial building. Windows are a critical component of building energy efficiency in part because they determine the amount of natural light and solar gain that enters a building. Recent progress has been made toward improving window energy efficiency through the use of inexpensive static coatings that either retain heat in cold climates (low emissivity films) or reject solar heat gain in warm climates. However, these windows coatings are not responsive to changing occupant needs, have limited performance in seasonal climates, and have a high cost of greater than $50/sq. ft.
Project Innovation
Heliotrope's NanoEC is the first neutral grey electrochromic window product that achieves a price point less than $25/sq. ft. This project is aiming to evaluate and optimize the building energy impact of this electrochromic smart window. By reaching the color/cost barriers needed to create mass adoption, Heliotrope will use this project to design, test, and validate energy conservation in building applications through field installations at both a test bed facility and at a real world commercial facility. Data from this study will help optimize window tinting control algorithms to achieve the lowest building energy consumption.
Project Benefits
This Agreement will lead to technological advancement and breakthroughs to overcome barriers to the achievement of the State of California's statutory energy goals by developing a dynamic glass technology that will reduce HVAC energy consumption. By optimizing the control algorithm design in this project, Heliotrope's NanoEC electrochromic smart windows will improve thermal management within buildings. This technology is also showing an increase in light energy savings while providing product improvement of color and overall cost.
Heliotrope's NanoEC electrochromic windows is a ground breaking smart glass that has already achieve an aesthetic all pleasing neutral grey color.
Heliotrope's NanoEC electrochromic windows are estimated to have an average daily lighting energy savings of 10-15% compared to south facing static windows with lowered Venitain blinds. Their product is the first electromic produ
Key Project Members
Guillermo Garcia
Subrecipients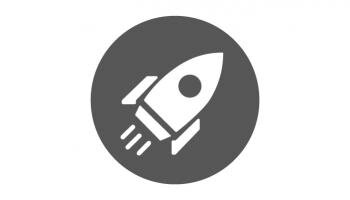 Lawrence Berkeley National Laboratory