California Test Bed Initiative
California Clean Energy Fund dba CalCEF Ventures
Recipient
Oakland, CA
Recipient Location
Project Update
In 2020, the CalTestBed voucher program launched its first solicitation and received over 100 applications. Technical reviewers scored the applications and provided recommendations on which applicants should proceed to the next round of consideration. In this second round, applicants completed consultations with testbed facility staff to determine compatibility of the entrepreneur's testing needs and the facility's capabilities, as well as to create a scope of work. A total of 26 entrepreneurs were selected as voucher recipients and matched with testbed facilities for the 2020 solicitation. In December, the first annual CalTestBed Symposium was held, during which confirmed voucher recipients were announced and featured. Laboratory testing of selected technologies will be performed in 2021. A second solicitation will be issued in 2021 for new applications.
The Issue
In California, clean energy entrepreneurs and innovators experience significant difficulty making the leap from prototype to pilot scale demonstration of their technologies because they lack access to testing facilities and services to validate their products' design, safety and performance; and lack technical feedback to shift product specifications to meet the requirements of potential customers.
Project Innovation
This project will develop and implement a voucher program to provide clean energy companies access to testing facilities to test and/or certify prototypes of pre-commercial distributed energy resource technologies, and help them refine their prototype to meet customer specifications. This project will start with an initial network of testing facilities that includes 29 University of California facilities from nine campuses and two National Laboratory facilities. The project intends to grow this network throughout the duration of the project. This network of testing facilities will connect testing facilities throughout California, which would otherwise be disconnected, in order to serve clean energy companies more efficiently and effectively throughout all of California.
Project Goals
Design agreement structure for public-private partnership enabling voucher recipients access to world-class testing.
Implement a selection process that ensures high-quality, geographically diverse, EPIC-aligned recommended applicants.
Cultivate a network of partners to connect with voucher recipients to help accelerate them towards commercialization.
Host symposium featuring voucher recipients, lab partners, and industry leaders to foster connection and partnerships.
Publish a Facilities Directory and an Entrepreneur Directory to highlight voucher recipients and laboratory capabilities.
Project Benefits
CalTestBed will accelerate new, clean, energy-efficient technologies to market and, as a result, reduce ratepayer costs. By early engagement of target customer groups in the refinement of product specifications and the evaluation of commercial viability, CalTestBed will accelerate the rate of development and commercialization of technologies that improve California's air, water and energy profile and drive economic investment, business creation and jobs.
CalTestBed will provide the opportunity for target customer groups to give feedback to entrepreneurs letting them know what changes can be made to improve their products to meet customer needs.
CalTestBed will provide objective feedback to help entrepreneurs improve their products to meet customer needs, and grow into self-sustaining businesses. These services that CalTestBed will provide will increase the likelihood that clean energy companies can develop and scale their technologies and bring them to the market.
CalTestBed develops and streamlines the feedback process among testbeds to meet customer safety specifications, as well as supporting the standardization of "customer-facing" services by testbeds to the innovation community. Through the CalTestBed Network, coordinates California testbeds to standardize safety testing and certifications and develop best practices for managing the testbed/entrepreneur relationship. Includes Customer Engagement elements to involve customer groups in evaluation of the safety of proposed technologies.
Key Project Members
Tenley Dalstrom
Director, CalTestBed
Olivia Heitz
Program Associate, CalTestBed
New Energy Nexus
Subrecipients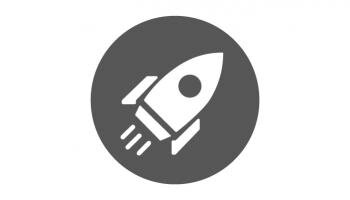 Los Angeles Cleantech Incubator