Climate-Informed Energy Sector Adaptation Planning Web Application via Cal-Adapt
Eagle Rock Analytics, Inc.
Recipient
Project Update
As of Q1 2023 we have established four Advisory Committees: Community First Technology Advisory Committee, Workforce Development Advisory Committee, Industry Technology Advisory Committee, and our Technical Advisory Committee, to inform project activities. We have developed a project webpage where you can find information on the project and ways to participate, https://etruc.org/.
Priority activities for 2023 are to finalize agreements with our two sites, MHX, LLC in Carson, CA and TravelCenters of America, in Ontario, CA, to continue our research and development efforts in advanced high-power charger systems, continue to engage electric vehicle supply equipment (EVSE) manufactures and original equipment manufacturers (OEMs), and finalize two studies related to fleet needs and technology maturity assessment and fleet charging infrastructure needs and technology maturity assessment.
The Issue
While the electricity sector's awareness of climate change is increasing, incorporating climate data California's and IOU's regulation, planning, and investment has been limited. This is in part due to lack of climate-informed capacity and technological barriers. New tools and visualizations are needed to provide climate data and associated data guidance to sector stakeholders.
Project Innovation
This project revises Cal-Adapt's web application to accommodate the massive increase in the volume of climate-related data being produced in EPIC initiatives, and produces new climate visualizations and tools. These changes will be closely informed by stakeholder needs to support California's Fifth Climate Change Assessment and IOU vulnerability planning.
Project Goals
Create a next-generation platform for the Cal-enterprise.
Incorporate much bigger data stets and a climate-services perspective.
Project Benefits
The project will allow and encourage energy sector stakeholders to use climate data to improve system planning, resulting in improved reliability and resilience and lower ratepayer costs.
Provides data on climate extremes and compound events that impact electricity grid reliability, allowing stakeholders to efficiently plan for these events.
Uses computational and data architecture to affordably provide access to a vast amount of climate data as well as scientifically rigorous data analyses and tools developed in Cal-Adapt: Analytics Engine (EPC-20-007).
Key Project Members Mark Koenig
Project Manager
Eagle Rock Analytics Owen Doherty
Principal Investigator
Eagle Rock Analytics Subrecipients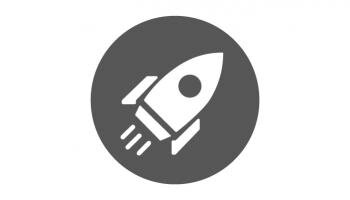 The Regents of the University of California on behalf of the Berkeley campus