Identification and Evaluation of Constituents Found in Biogas in California
Investigating the make up of biogas and impacts on air quality and human health
California Air Resources Board
Recipient
Sacramento, CA
Recipient Location
Project Result
The project has been completed. The methane content of the raw biogas ranged from 35 to 70.5 percent. Biomethane from food waste digesters had methane contents above 90 percent. Other targeted constituents include ammonia, alkanes, sulfur compounds, VOCs, siloxanes, metals, bacteria, pesticides, and others. The composition of biogas and upgraded biomethane produced in California depends on the feedstock and the design of the anaerobic digester. The tests conducted to date suggest that the composition of biogas produced at different facilities varies significantly. The findings have lead to additional work supported by CARB to further investigate particular chemical compounds identified by this study.
The Issue
Biogas is produced by converting biomass to a gaseous mixture of carbon dioxide, methane, and other components. Biogas can be used directly to produce electricity or can be cleaned and upgraded to biomethane by removing carbon dioxide and other impurities. Biogas often contains many trace compounds with a composition that varies depending on the feedstock and degree of clean-up. Some of the trace compounds are constituents of concern that may adversely impact public health, but little information has been available regarding these constituents.
Project Innovation
The researchers conducted a comprehensive set of measurements of biogas composition for thirteen different biogas/biomethane sample streams and a single natural gas stream. They derived sample streams from seven different production sources: two wastewater treatment plants, two dry green waste and solid waste facilities, one wet green waste and solid waste facility, and two landfills. [br /]
Project Benefits
Prior to this project, only limited information was available regarding constituents of concern in biomethane produced from different feedstocks. This project identified and evaluated potential toxic and hazardous constituents in various potential California-specific biomethane sources, providing important new information to regulators and policy makers such as the Public Utility Commission and Air Resources Board on air quality, pipeline safety, and potential health implications of using biogas.
Key Project Members Lynton Baker
Staff Air Pollution Specialist
Subrecipients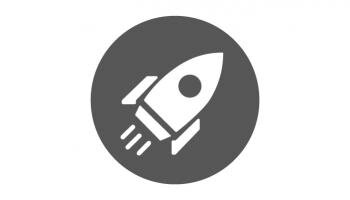 Regents of the University of California, Davis