Maximizing Energy Efficiency and Reducing Bio-solids Waste from New Anaerobic Wastewater Treatment Technology
New anerobic biological treatment technology eliminates aeration step and reduces biosolids disposal to save energy
Silicon Valley Clean Water
Recipient
Redwood City, CA
Recipient Location
Project Update
In October 2020 the reactor, biogas holdup tank, and piping were installed and the system is operational. In December the team won funding opportunities from USBR and the Water Board to begin investigations on the second phase of the SAF-MBR technology to treat potable water. The lead PI for this next phase of work is Professor Bill Mitch and Dr.Criddle. Dr. Tilmans will be there to help operations go smoothly. This section of the project ends around the 2023/2024 timeframe. The project is complete and in operation.
The Issue
Based on 100-year old technology, wastewater treatment has consumed abundant water, energy, land, and fails to capture the significant energy resource value of wastewater. The result are systems that: 1) are energy-intensive, consuming 3 percent of electricity nationwide and generating significant amounts of greenhouse gas emissions, 2) produce large quantities of biosolids with high energy, greenhouse gas emissions, and monetary disposal costs, 3) neglect the value of wastewater as a reliable local water supply, nutrient resource, and energy supply, and 4) are at the end of their design life.
Project Innovation
This project is demonstrating the elimination of aeration and its high energy demands as part of secondary water treatment at the Silicon Valley Clean Water wastewater treatment facility using a novel staged Anaerobic Fluidized Bed Membrane Bioreactor (SAF-MBR). This System is projected to generate 30 percent less bio-solids than conventional systems that require aeration. This project also seeks to demonstrate the potential for development of a new high-quality local water supply through non-potable and advanced potable reuse treatment trains that eliminate process steps that normally precede the use of reverse osmosis.
Project Goals
The primary goal was to prove that anaerobic digestion is a less energy-intensive process than conventional treatment that
Project Benefits
This project has the potential to lower energy costs of wastewater treatment and water recycling. The advanced technology used in this project is the Staged Anaerobic Fluidized Bed Membrane Reactor (SAFBMR) which eliminates the aeration stage of wastewater treatment. The aeration stage is one of the most energy intensive steps in wastewater treatment. The SAFBMR also has the potential to reduce operation and maintenance costs because bio-solids waste, which typically requires off-site disposal, is reduced, and the effluent does not require the typical microfiltration pre-treatment step prior to reverse osmosis.
The technology has the potential to lower facility operating costs due to the removal of the aeration step from processing wastewater, the reduction of bio-solids that must be disposed of, and the increased yield of methane bioga
Environmental Sustainability
The lower energy use combined with onsite renewable energy production will reduce greenhouse gas emissions. The technology will reduce biosolids waste that is typically trucked for off-site disposal.
Key Project Members Arvind Akela
Subrecipients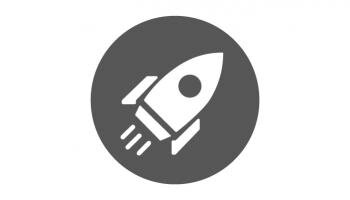 Shea Parsons Joint Venture