Rincon Long Duration Multi-Storage Solar Microgrid
Demonstrates integration of long-duration flow battery and flywheel systems with a commercial microgrid
Rincon Band of Luiseño Indians
Recipient
Valley Center, CA
Recipient Location
Project Update
The project agreement was executed on September 22, 2020. The recipient has begun preparing the SDG&E interconnection application, and microgrid design engineering is in progress.
The Issue
Non-lithium energy storage technologies have faced several barriers to adoption by California utility customers. Flow batteries have suffered from limitations affecting scale, efficiency, cost, and ability to quickly ramp up to support customers in an outage. Flywheel storage systems act fast but have faced limitations in scalability and duration. Technology developers have worked to expand the scale and functionality of these systems but so far have not achieved long-duration storage capabilities or microgrid islanding functionality. As a result, customers and financiers have not considered these systems to be sufficiently mature for widespread adoption.
Project Innovation
This project will demonstrate the integration of two types of non-lithium ion energy storage technologies: vanadium redox flow battery and flywheel storage systems, which will each provide 400kW of load for up to 12 hours. The two technologies will be interconnected with solar PV to create a microgrid that will provide resiliency and cost savings for multiple buildings, including a wastewater treatment plant and an emergency public shelter.
Project Benefits
By demonstrating the integration of these two different energy storage systems in a commercial microgrid, the project will support the understanding of how their complementary performance characteristics can be combined to support a microgrid. Commercializing these technologies will enable them to contribute more to meeting California goals for resiliency, sustainability, cost savings, and safety.
The project will provide onsite distributed renewable energy resources and energy storage capacity for load shifting to reduce customer electricity costs by nearly $686,645 in Year 1 and $18.944 million over the project's 25-year lifetime.
Environmental Sustainability
The project will provide onsite distributed renewable energy resources and energy storage capacity for load shifting to displace utility-delivered electricity responsible for over 1 million kg of greenhouse gases in the first year of operation.
The project will increase tribal energy security and self-reliance by providing onsite renewable generation and energy storage resources that displace consumption of imported electricity and standby diesel generation fuel. The project will also protect customer loads from Public Safety Power Shutoffs and other long-duration outage events.
Key Project Members Joshua Simmons
Subrecipients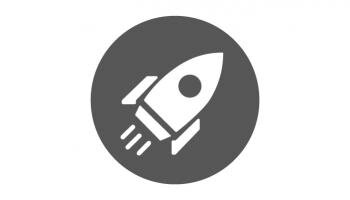 Energy Solutions International